GM Rewards Points Program | West Harrison, IN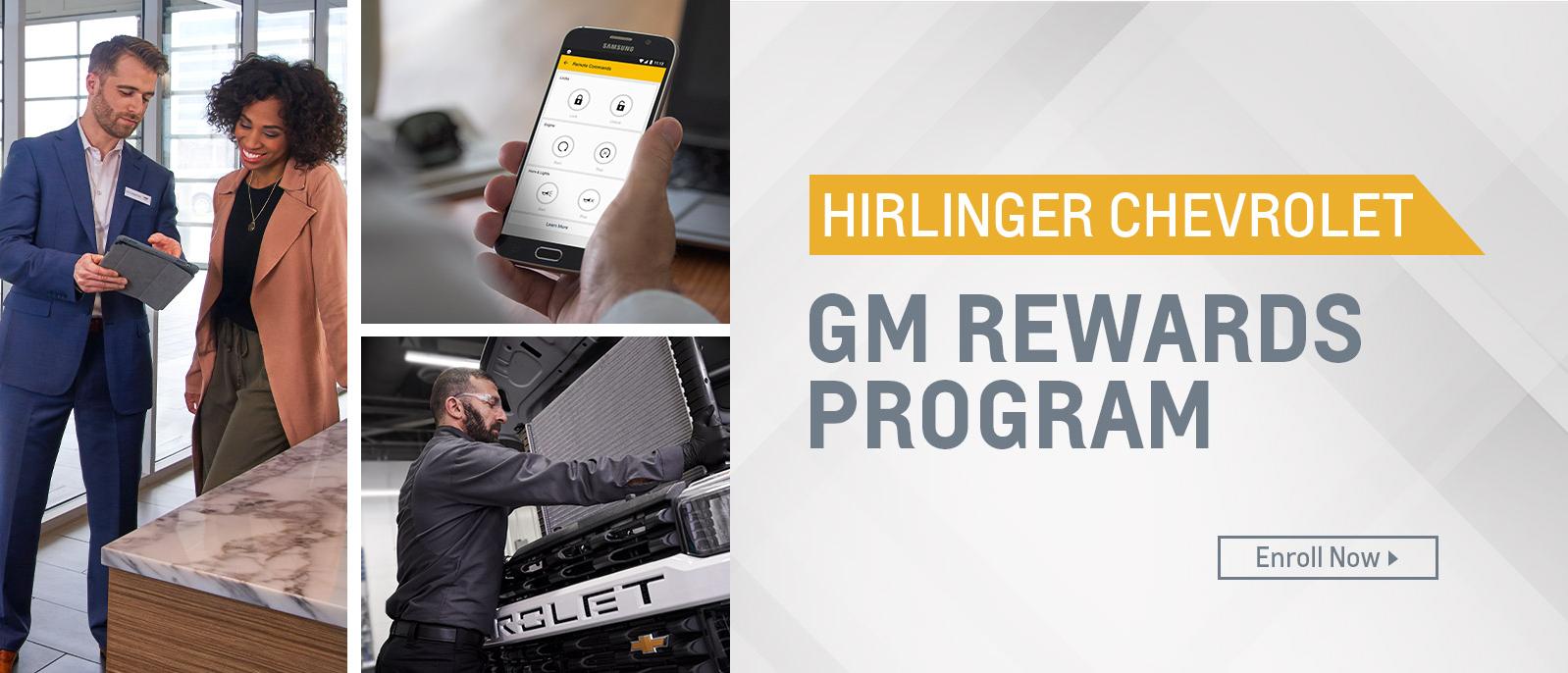 General Motors is a company that understands the importance of rewarding brand loyalty from customers. Over its long and storied history, GM has accomplished this by providing stylish, reliable vehicles, top-of-the-line power, and the convenient GM Rewards Points program. Through this program, GM customers can receive rewards points for various actions that they can redeem for desirable products and services.
How to Enroll
Enrolling in the GM Rewards Points program is a fast and easy process. Furthermore, enrollment is free, and can be done either online or at a designated GM dealership. GM customers will even earn 1,000 points right off the bat for just signing up, making it easy for you to reap the rewards of this initiative.
How to Earn Points
You won't have to go out of your way to earn points via the GM Rewards Points program. In fact, you'll earn points just by engaging in services and purchases that you initiate on a regular basis. Every time you bring in your vehicle for service at a GM dealership, you'll earn points. Purchasing parts for your vehicle will also earn you points. Buying or leasing a new GM model will earn you the most points of all — 20,000 points with each purchase or lease.
How to Redeem Points
The most fun part of the GM Rewards Points program is redeeming the points that you have earned. Said points can be used to pay for service appointments or vehicle parts, making vehicle maintenance a much less expensive endeavor. You can also use your points to set up and pay for monthly services like OnStar®. Rewards Points can even go toward reducing the price of the next GM vehicle you plan to purchase.
If you'd like to learn more about the GM Rewards Points program, or are ready to sign up for it right now, all you have to do is reach out to our helpful staff here at Hirlinger Chevrolet in West Harrison, Indiana.